On June 30, Da'an Guangtou Zhongneng Solar Thermal Power Generation Co., Ltd. issued a public announcement of the winning candidate for the EPC contracting project 2-1 (100MW CSP ) of Baicheng 100MW CSP project, which is one part of the 1400MW Lugu DC transmission project of CGN Jixi Base. The first winning candidate is PowerChina Zhongnan Engineering Co., LTD.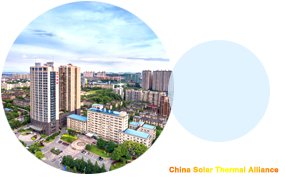 According to the previous bidding announcement, the EPC contract of this project (excluding the scopes of the tenderer) includes but is not limited to:
1) All measurement, detailed survey, test pile (excluding heliostats), design, procurement, manufacturing, equipment supervision (non-A supply equipment), transportation (including secondary transfer), construction, assembly, installation, inspection and testing, finished product protection, storage, whole plant security, and full-site control points of the cable access points from the heat collection area, heat storage area, power generation area, solar thermal booster station to the PV plant station;
2) Commissioning (including single-unit trial operation, sub-system trial operation), the whole set of unit start-up (including no-load trial operation, load trial operation, full load trial operation), acceptance, elimination, training, overall performance test, and special acceptance;
3) Legal compliance procedures (see technical specifications for details);
4) Service design, procurement and construction work during the warranty period, as well as the provision of spare parts, special tools, consumables and related technical data necessary for the handover of production preparation. The main process equipment shall have a design life of not less than 25 years.
PowerChina Zhongnan Engineering was founded in 1949, the headquarters is located in Changsha, Hunan Province, with more than 1800 employees with various registered qualification certificates,domestic regional headquarters in North China, Central China, East China and West China, Guangdong-Hong Kong-Macao Greater Bay Area, and overseas regional headquarters in Asia Pacific, Eurasia, Americas, Middle East and North Africa (Mena), West & Central Africa, East and South Africa. Branches were set up in 24 locations in China, i.e. Zhejiang, Jiangsu, Shandong, Fujian, Anhui, Hainan, Xiong'an New Area etc.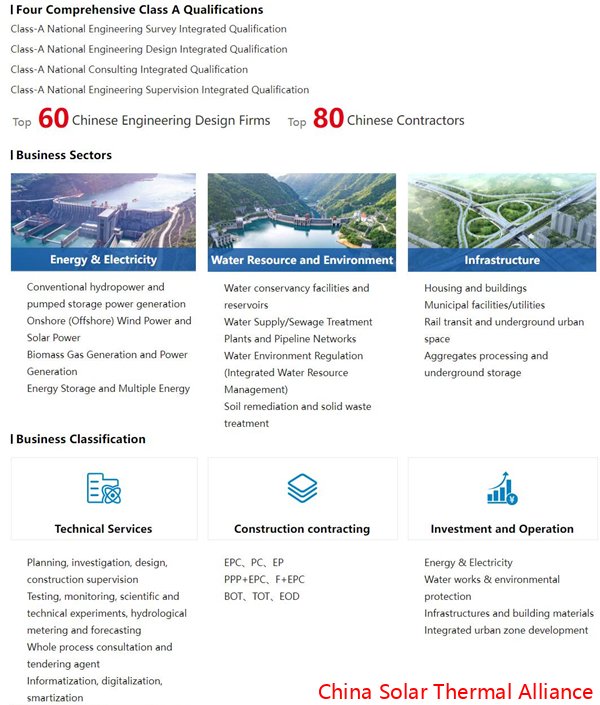 The 1400MW Jixi Base Lugu DC Outward Transmission project is located in Da'an City, Baicheng City, Jilin Province, including 800MW wind power, 400MW photovoltaic power, and 200MW of CSP plants; It is the first batch of large-scale wind power and photovoltaic base projects in China built on deserts, Gobi, and desert areas. It is China's exploration of the "CSP+new energy" development model. The 200MW CSP plants are located in Tonyu country and Da'an city, with each a CSP installed capacity of 100MW. It will use molten salt solar tower CSP technology, with thermal storage time of 8 hours. Another member of China Solar Thermal Alliance-Cosin Solar have won the bids of solar collection systems and related services for both CSP plants.