Recently, according to the latest statistics of POWERCHINA RENEWABLE ENERGY CO.,LTD, the cumulative power generation of its Qinghai Gonghe 50MW CSP Project reached 6,909MWh in April, 2023, and refreshing the record of monthly power generation since the plant was put into operation. On April 29, the CSP plant generated 672MWh in a single day, surpassing the record of 619MWh on March 13, 2023. The project hit double new high in a single-month and single-day power generation.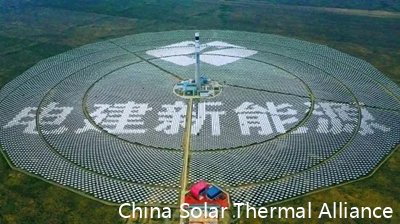 POWERCHINA Qinghai Gonghe 50MW CSP project is located in the ecological solar power park of Gonghe County, Hainan Prefecture, Qinghai Province. It adopts molten salt solar tower technology and is one of the first national CSP demonstration projects. The plant installed 30,000 heliostats, and the center elevation of the receiver is 210 meters. The annual utilization hours are expected as 3,138, and the annual electricity generation can reach 156 million kWh, which can save about 51,200 tons of coal consumption and reduce CO2 emissions by about 154,000 tons per year.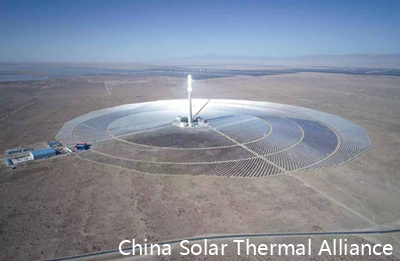 The project is invested, designed, constructed, and operated by Power Construction Corporation of China,and POWERCHINA RENEWABLE ENERGY CO.,LTD is responsible for the daily management. The Northwest Engineering Corporation Limited is the EPC contractor, and SEPCOIII Electric Power Construction Co., Ltd is responsible for the current operation and maintenance of the plant, both of them are the company members of China Solar Thermal Alliance.