On November 9, 2022, Jinta Zhongguang 100MW CSP Project achieved another phased result, with the solar tower was successfully capped. The project broke the ground on Mar.25, 2022 and is expected to be synchronized to the grid at full capacity before the end of December 2023.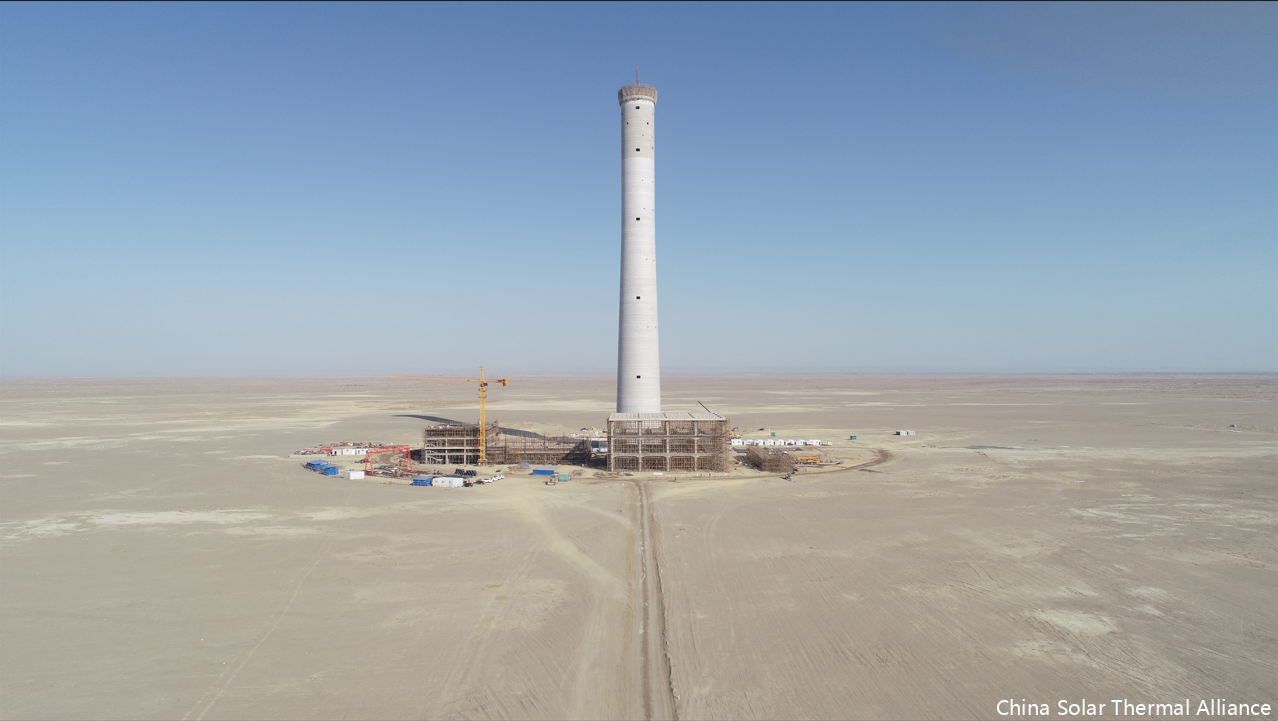 The project is developed and constructed by Jinta ZhongGuang Solar Power Generation Co., Ltd., with a total installed capacity of 700MW. It adopts the "CSP+PV" configuration, including 100MW CSP and 600MW PV. The 100MW CSP project takes molten salt solar tower technology independently developed by Cosin Solar, with a 9-hour molten salt thermal storage system. The design electricity production is 1370 GWh/year.
The elevation of the center of the solar receiver is 220 meters, and the height of the concrete tower is 195 meters. It started the foundation concrete pouring on June 17, 2022. After 146 days, the solar tower was capped as planned.
At present, the project is constructing in a steady progress. The first and secondary design review of the power grid access system has been completed. The solar tower, electric control building and air-cooling system framework have been capped, the molten salt storage tanks foundation construction has been basically completed,and other auxiliary systems are under construction too. It is expected to complete all civil works in the first half of 2023, finish all installations in the second half of the year, and connect the grid by the end of 2023.