News from China Solar Thermal Alliance: Xinjiang Autonomous Region has announced that it will build 13 solar thermal power plant (CSP) with a total capacity of 1.3GWbefore 2024. Recently, some of the projects has held the groundbreaking ceremony.
On July 8, 2022, Luneng Fukang 1GW green energy base project started the ground breaking. The project, with an investment of about 5.8 billion yuan by China Green Development Group, is a 900MW PV+100MW CSP Hybrid project. The 900MW solar PV project will be put into operation by the end of March 2023, and the CSP project with 8 hours of molten salt thermal storage will be put into operation before September 20, 2024. As the base storage system, the CSP plant can support 135 times of peak shaving of the power grid every year.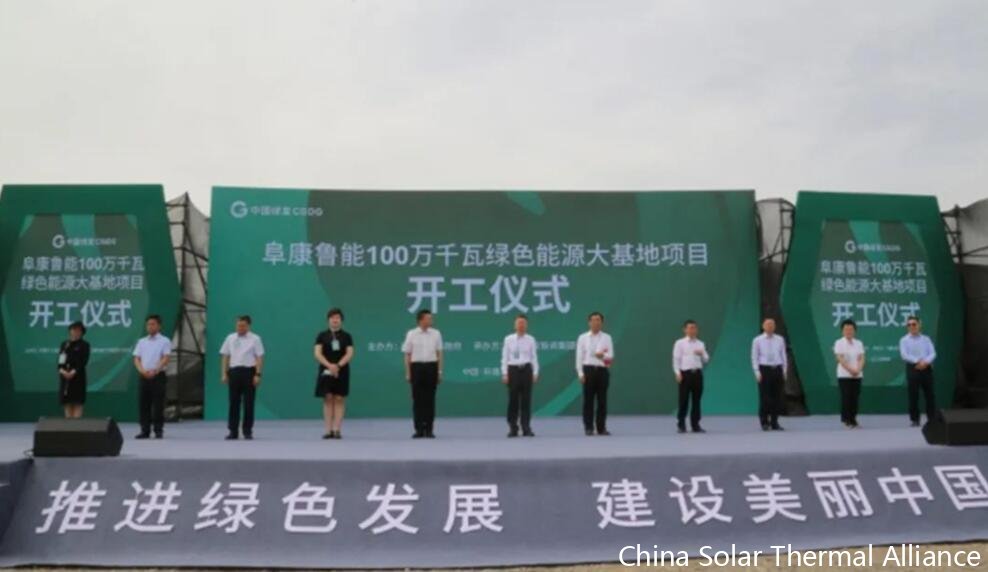 According to the estimation, 510,000 tons of standard coal can be saved, 1.31 million tons of carbon dioxide and 467 tons of sulfur dioxide emissions can be reduced annually. Through the effective combination of solar power and desertification control, the project will also continue to improve the desert Gobi ecological environment, and it is predicted that the desert control area can reach 37,000 mu.