Recently, with the approval of chairman board of China Solar Thermal Alliance (CSTA), Pacific Green Solar Technologies Inc. (PGST) joined the China Solar Thermal Alliance as the first foreign enterprise. China Solar Thermal Alliance is the non-profit authoritative organization located in Beijing engaging to promote concentrated solar power and solar heating technology and industry development, with more than 60 active members covering almost the whole industrial chain.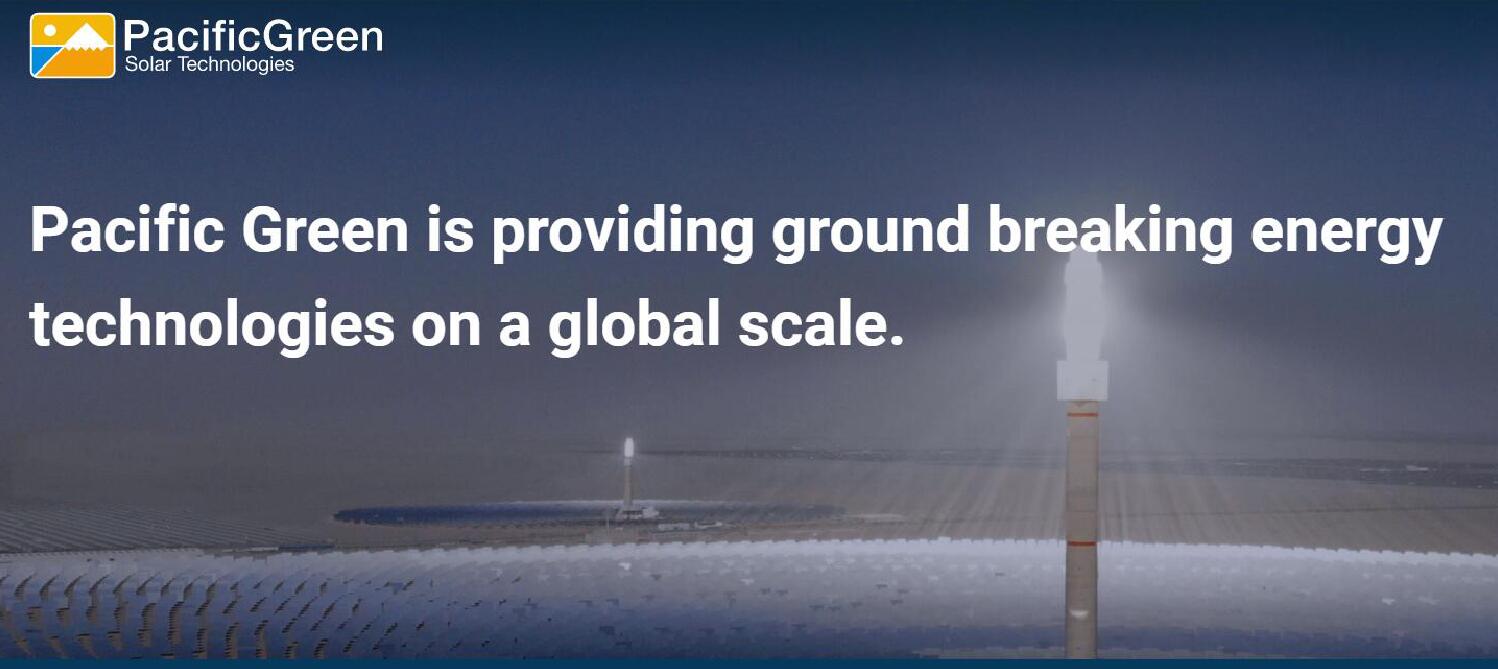 "Pacific Green Solar Technologies can provide you with complete turnkey concentrated solar power solutions with proven performance. We do this on time, on budget, and to the latest specification." Xavier Lara, Senior Vice President of Concentrated Solar Power said.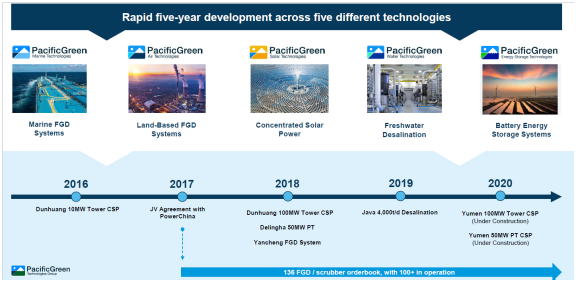 Pacific Green Solar Technologies is part of the Pacific Green Technologies Group. Based on the Joint Venture between Pacific Green and PowerChina, PGST has become an engineering and manufacturing powerhouse. In December 2019, Pacific Green Technologies has further expand its environmental technologies portfolio by acquiring 100% of Shanghai Engin Digital Technology Co. Ltd ("ENGIN"), a company incorporated and registered in China focusing on Concentrated Solar Power (CSP), Seawater Desalination and Waste to Energy (WtE). It has then changed name to Pacific Green Technologies (Shanghai) Co., Ltd. So far, Pacific Green Technologies has an orderbook of over $200 million.
Pacific Green Technologies Shanghai is mainly involved in power engineering design and consu lting.It has actively developed innovative design capabilities and adopted the world's advanced digital engineering design software, and has built a top-level digital engineering design team. At present, it has the digital design capabilities of concentrated solar power, conventional thermal power plant,solar photovoltaic power plant, and biomass/waste power projects.

"Concentrated solar energy stores the sunlight as heat, which can be used to generate electricity later, even when there is no sunlight. CSP is used in utility-scale applications to help provide additional clean power to an electricity grid. PGST, in alliance with our strategic client Shouhang, has already developed, designed and engineered three utility-scale CSP operating reference plants in China: one 50MW trough CSP plant and two molten salt tower plants of 10MW and 100MW respectively. There are three more major projects under construction. " Xavier told CSTA.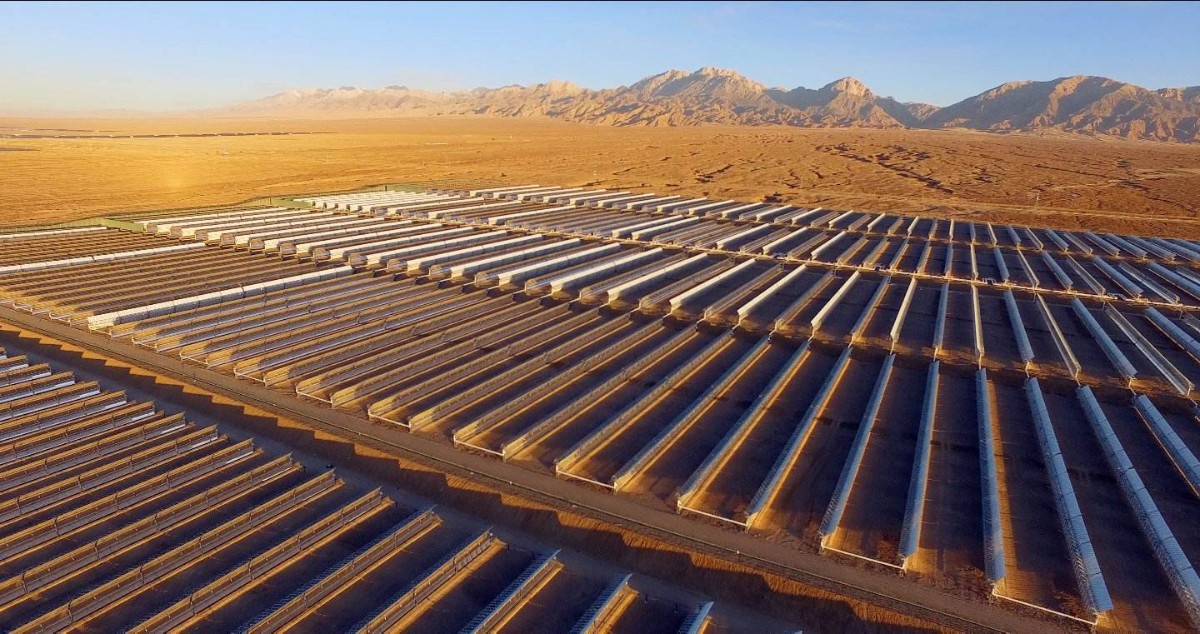 Sammy Liu, Business Development Director of Pacific Green Technologies Shanghai added, "Our strategic alliance partnership with Chinese supply chain allows us to offer our customers proven cutting-edge designs coupled with meticulous planning in a total package. By using efficient factory production lines, precision engineering and the latest digital control systems, we provide a complete guaranteed service from start to finish, and beyond. From concept to planning, factory production, construction and completion to commissioning and maintenance, we deal with all of it, which give you complete peace of mind. "
The ability to dispatch on demand should be a priority factor in the supply of energy markets. CSP is equipped with a long-period energy storage system (the operational longest storage time reaches 15 hours), and has traditional synchronous power characteristics, which can meet the needs of grid peak shaving and safe operation. CSP plant can shift the power generation time period from noon to the afternoon so as to reduce the curtailment of solar PV and generate electricity at evening peak using stored heat at daytime. The dispatchable capability of CSP is the biggest advantage, which will play a major role in the large scale unstable renewable energy connecting to the grid. As a flexible power source,CSP will for sure support the development of a high proportion of renewable energy in China and guarantees power supply.
"By using molten salt storage technology, plants provided by Pacific Green Solar Technologies are able to deliver energy, not only when it is needed most at peak times but also during the night when conventional photovoltaic (PV) power is not available. In addition to this, our technology can form part of a truly green energy solution network, and can even be coupled with water desalination and hydrogen electrolysis plants providing heat and electricity when required. "Xavier said.
As the A class of alliance of the Ministry of Science and Technology , based on the development needs of enterprises and the common interests of all parties, with the goal of enhancing the technological innovation capabilities of the industry, CSAT has been committed to promoting the healthy and sustainable development of solar thermal utilization technology and the industry. As Chinese contracting party of SolarPACES, CSTA and its chairman member, Institute of Electrical Engineering, Chinese Academy of Sciences has been working closely with international partners.
"Joining the China Solar Thermal Alliance, everything we do to move in the same direction is like adding another rower on the boat in the same direction, so the boat will move quickly in that direction." Xavier Lara said, through continuous cooperation with strong strategic partners, PGST has formed advantages in technology, engineering and manufacturing, and is bound to make great achievements in the field of solar thermal power generation in China. PGST will continue to explore the application of technologies such as solar thermal power generation, energy storage batteries, seawater desalination, and emission control to achieve China, and to make contribution to the global carbon neutrality goals.