From July 29th to August 2nd, China Shouhang Dunhuang 100MW CSP Plant was continuously in operation. 103 hours of day and night continuous power generation under summer conditions was realized for the first time, and the power generation exceeded 3.9 million kWh. All the main indicators meet or exceed the design value, and the equipments run well.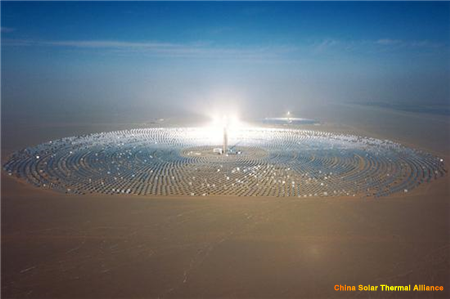 The plant was developed and implemented by Beijing Shouhang IHW Resources Saving Technology Company Ltd,. It started construction on 9th, November, 2015 and was successfully included it on the list of first batch of demonstration projects in September 2016.
The total investment of the plant is over 3 billion RMB. With 11-hour storage system, it can generate electricity continuously for 24 hours.
At 0:51 on June 17th, the plant achieved full-load power generation.