It is my pleasure to extend a warm welcome to you to participate in the SolarPACES 2023 International Conference to be held October 10-13, 2023 in Sydney, Australia.
2023 will be another challenging year for global energy supply and demand. Meeting all three requirements of energy supply – clean, reliable and affordable – remains a challenge, and one in which concentrating solar power is well set to play a key role.
SolarPACES has been a key organisation for over three decades in advancing concentrating solar thermal technology. The conference itself provides a forum for policy-makers, financiers, developers, researchers and experts from around the world to exchange ideas, developments and opportunities.
Australia, with its high levels of solar radiation, strong activity in renewables deployment backed by national and state GHG reduction targets and policy measures, has recently announced three new solar thermal projects in the areas of power generation, fuels and industrial process heat. These projects are in addition to the leading research being conducted into high temperature solar thermal processes. The pilot scale falling curtain particle receiver and sodium receiver will be on display during the technical tour to CSIRO's National Solar Energy Centre. This conference will be the ideal place to learn about new projects, research endeavours and new market opportunities.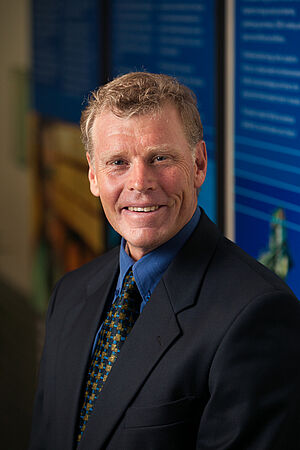 Wes Stein, Chair of SolarPACES Conference 2023
This 29th conference will also provide the chance to enjoy not only the beautiful harbour city of Sydney but the spectacular surrounding countryside, including Newcastle (site of the technical tour) and the Hunter Valley, famous for its world class wineries and nearby beaches.
I look forward to meeting you at SolarPACES 2023.
Wesley Stein, CSIRO (Australia)