Cheers! The Dubai 100MW solar tower plant has completed the foundation of the Solar Tower.
At 2:58 pm local time on March 7th, Shanghai Electric delivered good news as the EPC from the construction site of the 100MW molten salt solar tower project,the concrete pouring work of the solar tower foundation was completed, which means the project achieved a node progress.
As a global super-engineering project, the Dubai's 950MW solar hybrid power plant has a total construction period of 48 months. After the project is completed, it will provide green and clean energy for the 2020 Dubai World Expo.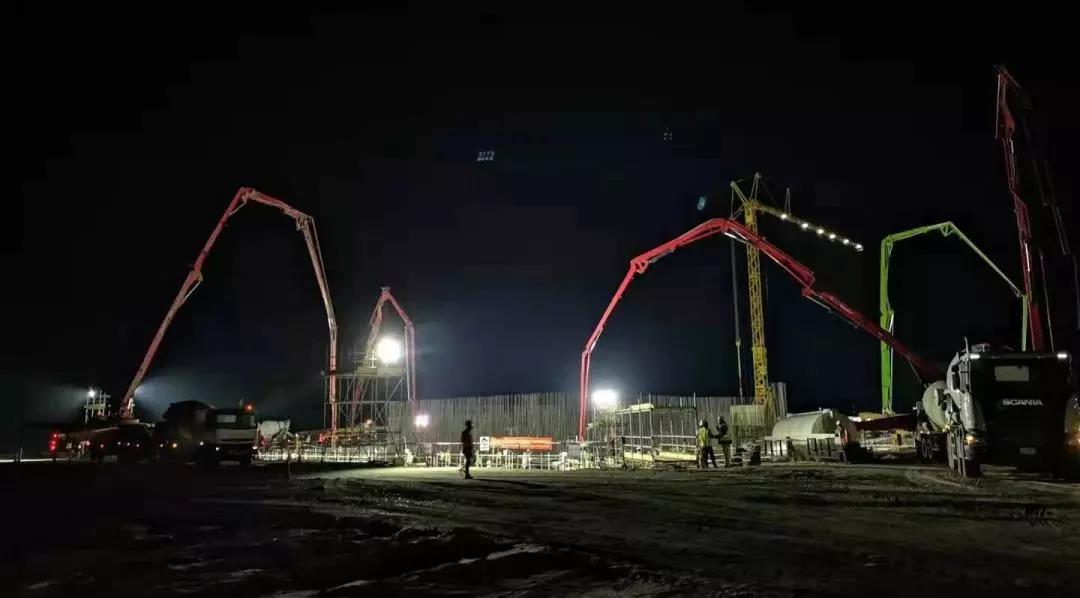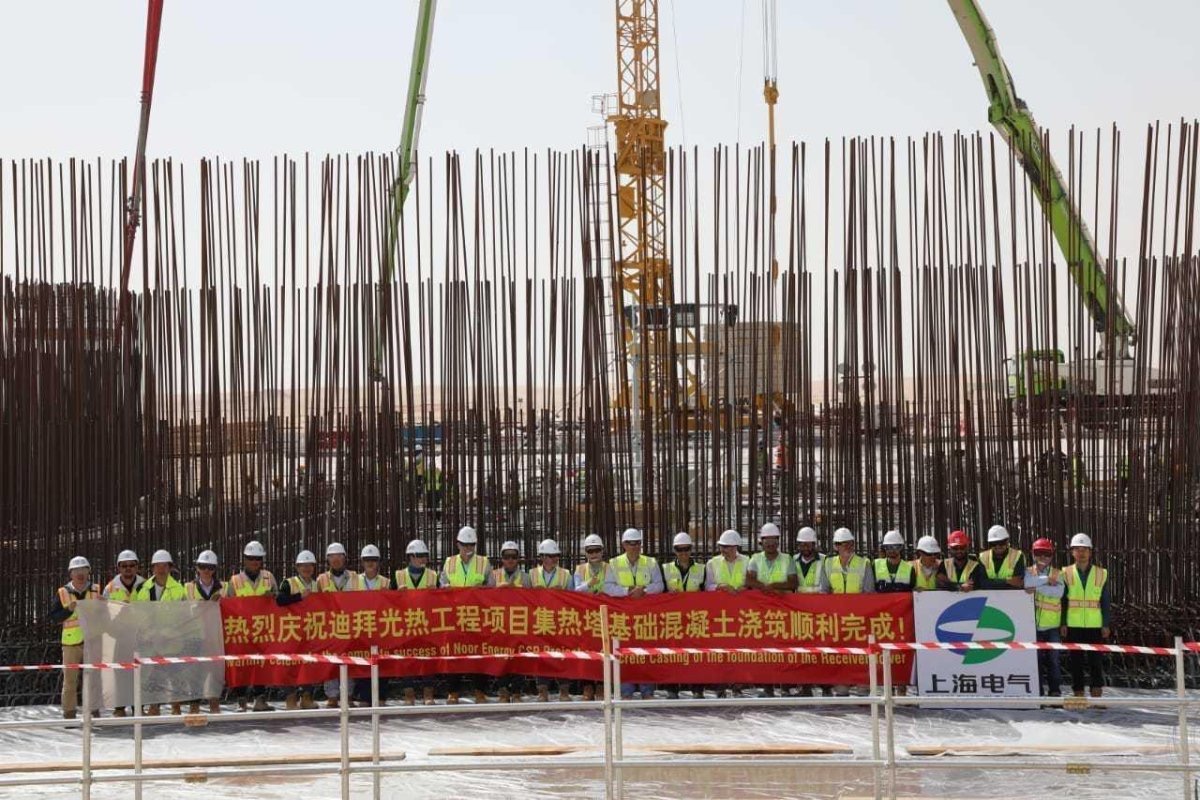 photo credit: Shanghai Electric
The 100MW solar tower plant is one part of the Dubai phase IV solar hybrid plant, which comprises of one 100MW solar tower plant, three 200MW parabolic trough plant and one 250MW solar PV plant, with a total capacity of 950MW. Shanghai Electric is the EPC contractor of the project.