The Birmingham Energy Institute would like to congratulate Professor Yulong Ding on his Institution of Chemical Engineers (IChemE) Clean Energy Medal Award.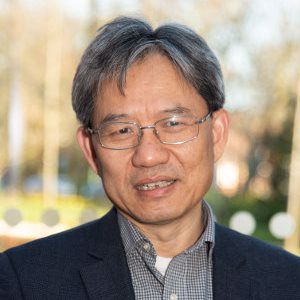 Director of the Birmingham Centre for Energy Storage (BCES), Professor Ding was awarded the medal in recognition of his continued service in the field of Clean Energy, including his outstanding academic research and commercialisation of technologies that can help mitigate climate change.
Speaking about the award, Professor Yulong Ding said: "I am so pleased to have been presented with the IChemE Clean Energy medal. This award is a recognition of the collective and continuous efforts of my colleagues and collaborators from around the world over the past two decades."
This Clean Energy Medal follows three IChemE awards presented to the BCES and Jinhe Energy in 2019 for the commercialisation of a novel technology that stores surplus clean energy.
Jarka Glassey, IChemE Vice President Learned Society and Chair of the Medals and Prizes Committee, said: "Huge congratulations to all of the 2021 winners of the IChemE medals and prizes. It's even more impressive to see, in these troubled times, all of these chemical and process engineers demonstrating their outstanding technical expertise and excellent contributions towards making this world a better place for this and future generations."
The medal winners will be awarded their prizes during virtual webinars taking place throughout the year.