According to the vice chairman member of China Solar Thermal Alliance (CSTA) - Shouhang Hi-Tech Energy Technology Co., LTD., in September 2023, Shouhang Dunhuang 100MW solar tower CSP plant created a record of 336 hours of continuous operation, in spite of the condition of 1 cloudy day and 8 cloudy days in the month, which breaks the record of 263 hours of non-stop operation in 2022.
In September 2023, Shouhang solar tower CSP plant generated 31.92GWh, an increase of 51% year-on-year, hitting a record high.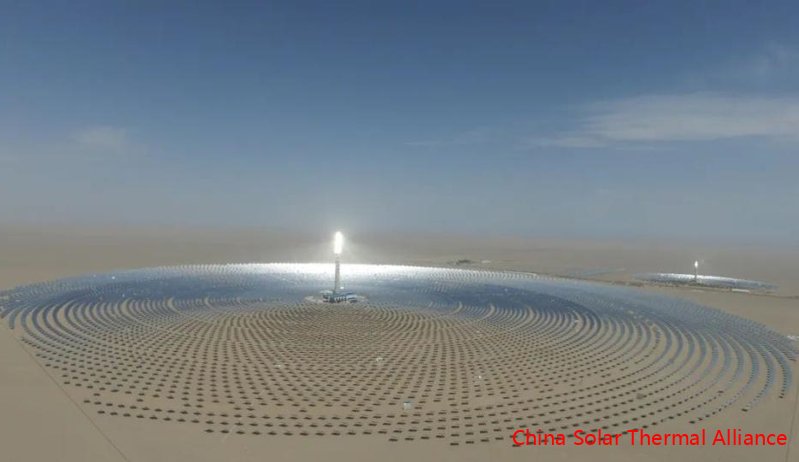 Shouhang Dunhuang 100MW solar tower CSP plant was first connected to the grid at the end of 2018, and has a 11hours of molten salt thermal storage. According to CSTA's information, as of the end of the first half of 2023, Shouhang has 3 CSP projects orders in hand, with an installed capacity of 300MW and a total order amount of 4.21 billion yuan.