On Sept. 8th, Jinta Zhongguang Solar company finished the installation of the 10,000 sets of heliostats of 100MW CSP project. The huge heliostat field of 3.62 square kilometers has taken shape in the Gobi.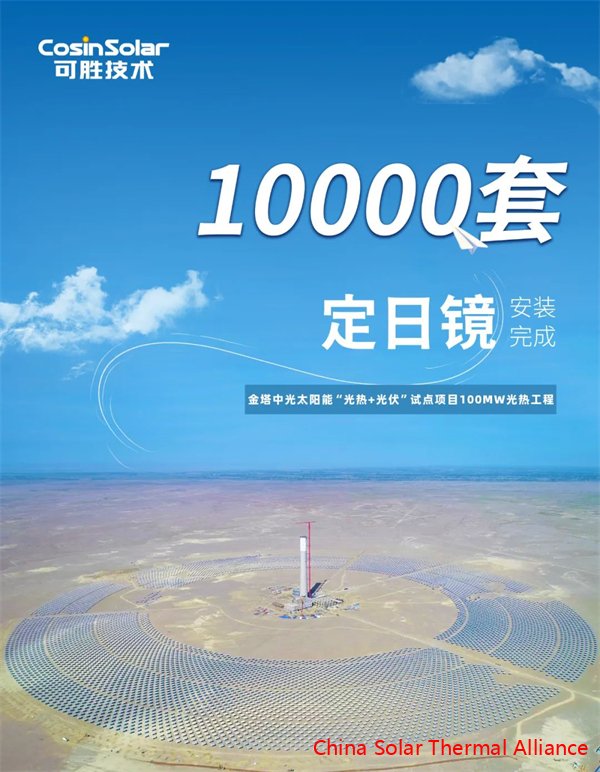 Jinta Zhongguang integrated solar pilot project was developed by Jinta Zhongguang Solar Power Co., ltd., with a total installed capacity of 700MW, including one 100MW solar tower CSP plant and 600MW PV plant.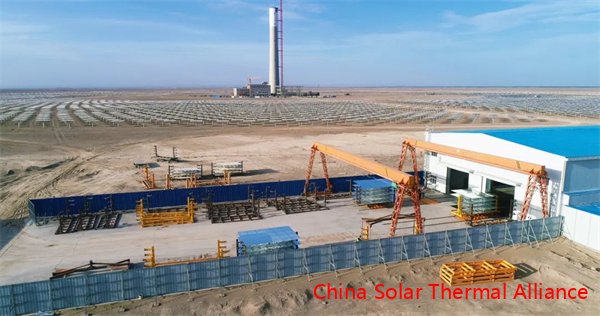 The solar tower CSP plant adopts the molten salt solar tower technology independently developed by Cosin Solar, with 8h of thermal energy storage system (TES) . The project is designed to generate 1.58 billion kWh of electricity per year, and can save about 0.48 million tons of standard coal and reduce carbon dioxide emissions about 1.31 million tons per year after completion.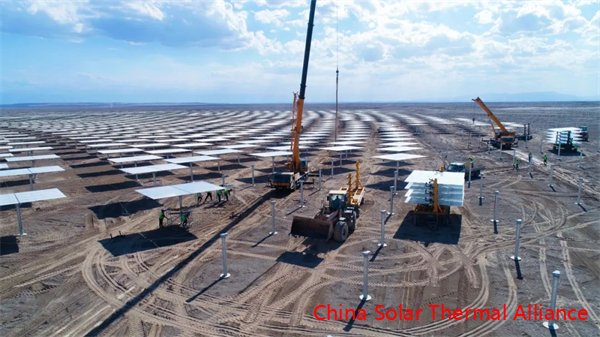 At present, the project construction is in full progress, the civil engineering has basically finished, and the main equipments such as central receiver, thermal storage tank and steam turbine are under installation, and the installation is scheduled to be completed by the end of the year.