According to Xinhua News, on September 19th, the integrated solar project of Aksai Huidong New Energy achieved a major milestone, the 180.8-meter high solar tower construction of 110MW solar tower CSP Project was successfully completed.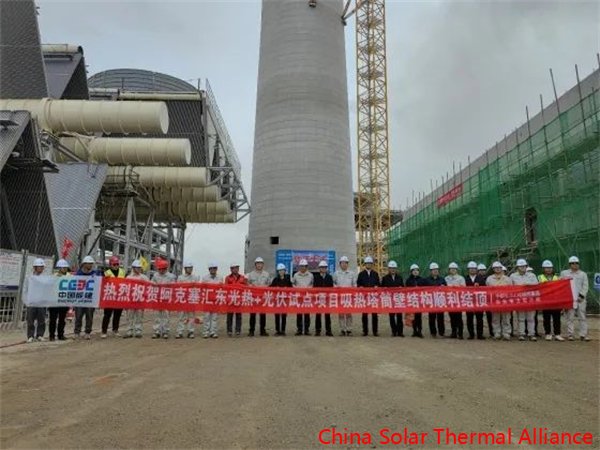 Solar tower construction to the top(image from: East China Electric Power Design Institute Co., Ltd. of China Power Engineering Consulting Group, abbreviation as ECEPDI)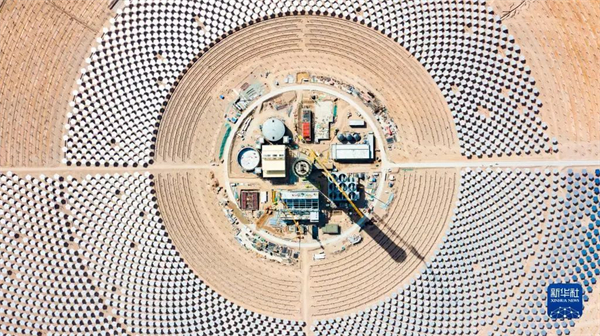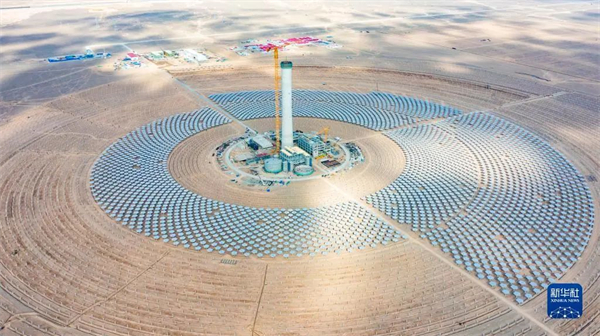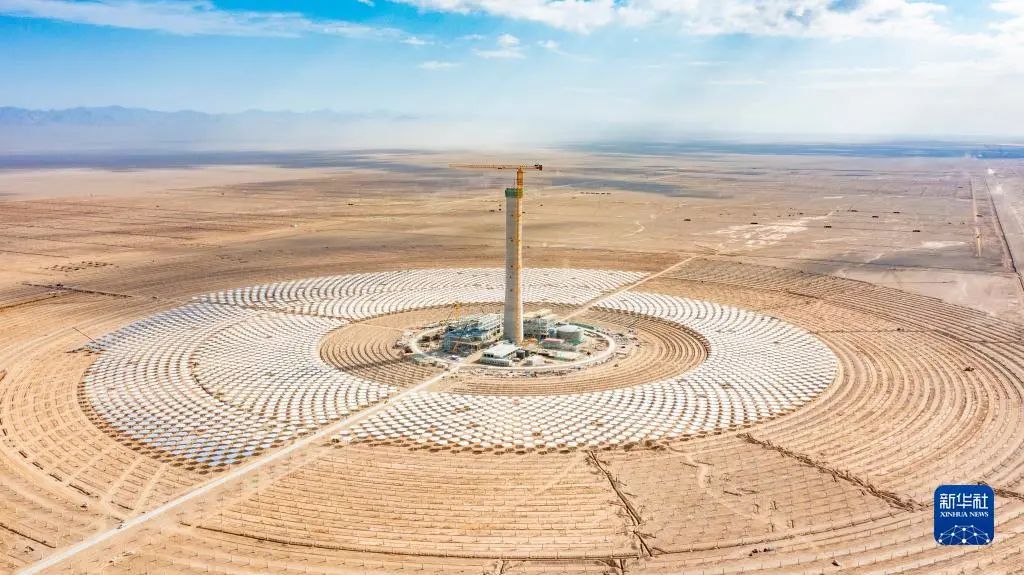 Solar tower and heliostat field (drone photos taken on September 19th)
The Aksai Huidong New Energy solar hybrid pilot project is located in the 10GW CSP base of 40-mile Gobi of Aksai Kazakh Autonomous County, Jiuquan City, Gansu Province. The overall installed capacity of the project is 750MW, including 110MW solar tower CSP project and 640MW photovoltaic power plant.
The project plans to complete all civil engineering work and most installation work by the end of this year, and plans to achieve full capacity grid connection by the end of October 2024.