On September 7, 2023, Cosin Solar Technology Co., Ltd. (Cosin Solar for short) received the "Notice of Acceptance" from China Nuclear Power Engineering Co., LTD.(CGN for short ), confirming that Cosin Solar successfully won the bid for the procurement of concentrating solar collection system for CGN New Energy Delingha 200MW CSP project.
The project is the first phase of CGN New Energy Delingha 2GW integrated solar PV and CSP project, which will build 800MW PV and 200MW CSP with 6 hours of thermal storage system. The project is located in Keluke Town, Delingha City, Qinghai Province, and has been selected as the 2nd batch of large-scale wind and PV power generation base projects in Qinghai Province.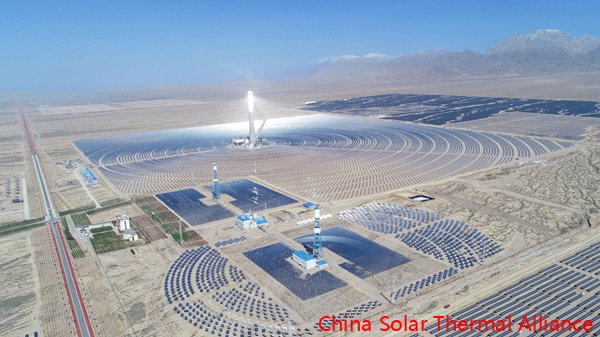 Image: 10MW+50MW solar tower CSP plants built by Cosin Solar in Delingha
The bid-winning means that the largest CSP project in the country will adopt the solar tower CSP technology independently developed by Cosin Solar. According to the contract, Cosin Solar will be mainly responsible for providing the design, supply, installation, commissioning and operation and maintenance of the concentrating solar collection system.