From 0:00 on May 1 to 24:00 on May 31, Lanzhou Dacheng Dunhuang 50MW Salt Fresnel Reflector Solar Thermal Power Plant has achieved excellent results with a cumulative generation capacity of 8.6335 million kWh for the whole month and a cumulative on-grid power of 8.558 million kWh for the month.
With the project completing the defects management for the turbine and generator mainframe and operating gradually after a running-in in mid-April, the power plant started to generate record-high power in the first ten days of May and entered into continuous trial operation.
According to the weather and operation records, there were seven days in May when the power generation capacity exceeded 500,000kWh in a single day, and the power generation reached another record high of up to 610,400 kWh in a single day on May 26. At present, the power station is still in the deep fine-tuning of the concentrated light and heat collection system, with a lot of room to improve the power generation capacity.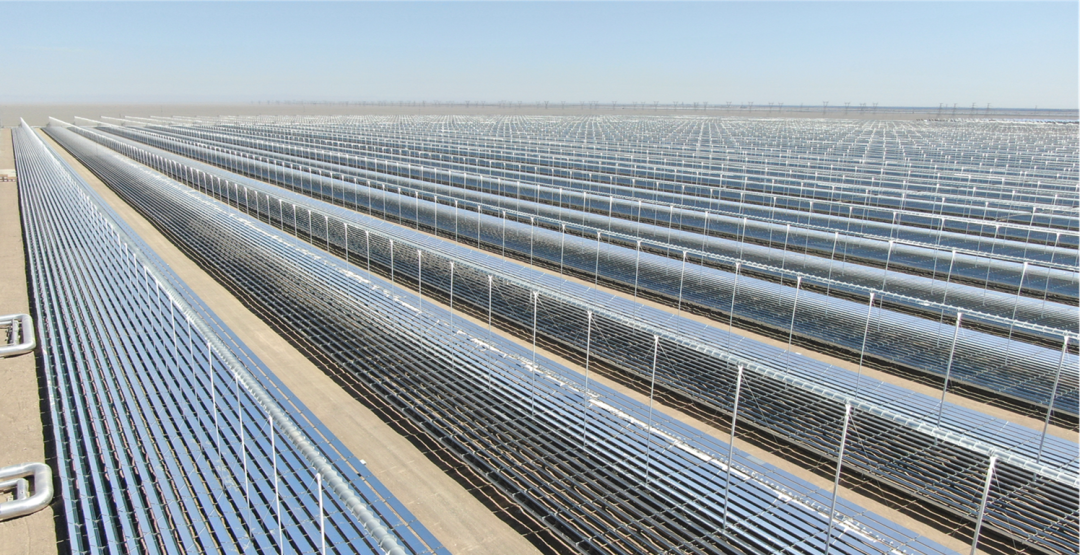 As the mainframe of the power plant operates stably, the generating capacity is improved steadily, Lanzhou Dacheng once again shows its technical advantages of "Solar Thermal Power Generation, Dacheng Solutions". Lanzhou Dacheng, one of the first solar thermal power generation demonstration projects, has proved the technology capabilities of the fused salt linear Fresnel reflector solar thermal power generation with its excellent operation record and performance index.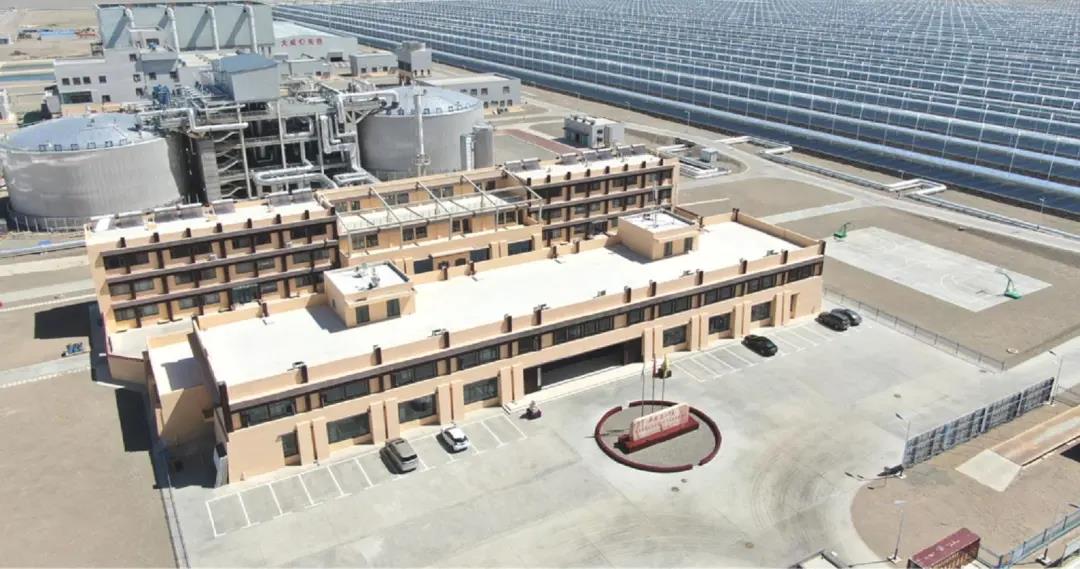 In the future, the Dunhuang project will be put into operation as soon as possible in collector fields completely, and Lanzhou Dacheng will continue to optimize the overall plan of the light-concentrating and heat-collecting technology of linear Fresnel reflector, continue to accumulate the experience and strategies in the operation of solar thermal power plants, increase efforts in research and development of solar thermal, help the country achieve the vision of "emission peak, carbon neutrality" as soon as possible, and actively promote the "Clean Energy, Dacheng Solutions" to blossom and yield fruits in many places in Northwest China.