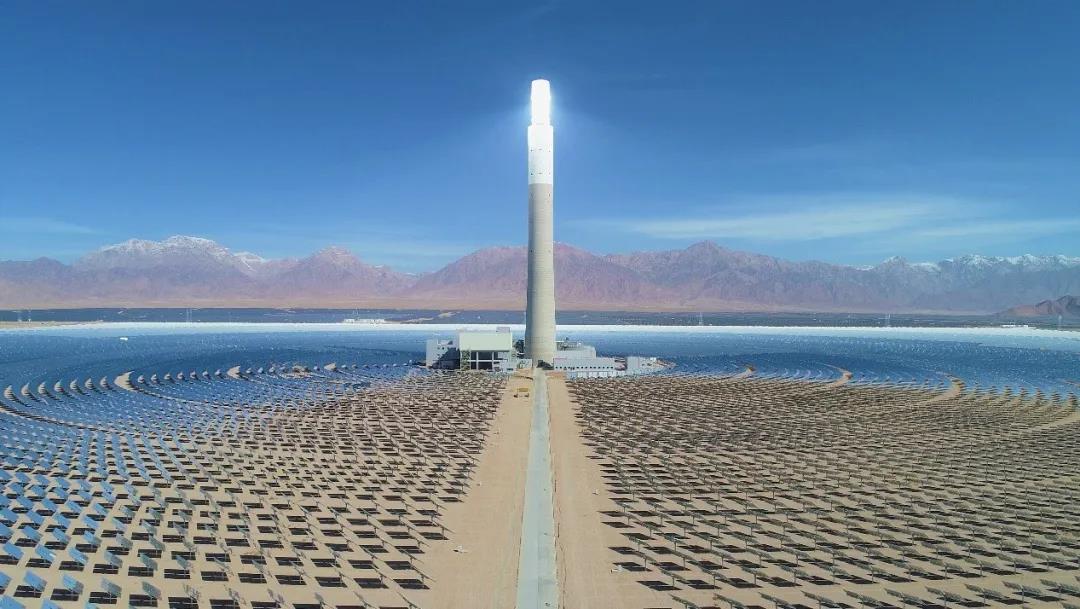 A 50MW concentrated solar thermal power plant built by Supcon solar in Delingha city of Qinghai Province
On March, 2021, construction of a 135-megawatt solar thermal power generation (CSP) project has begun in Delingha city of Qinghai Province. According to Xu Neng, President of Zhejiang Supcon Solar Technology Co., Ltd., Qinghai Zhongkong Delingha 135 MW CSP project is the largest solar power plant in China, with an energy storage time of 11.2 hours. The total investment of the project is 3.307 billion yuan. It is planned to be formally connected to the grid for power generation before September 30, 2022.
After the completion of the project, it is estimated that it will generate approximately 398.6million kWh of clean electricity each year, save approximately 133,000 tons of standard coal, and reduce carbon dioxide emissions by approximately 365,000 tons. The plant will have a peak shaving capability. At noon time, the CSP plant will be operated at 40% of full load to make way for photovoltaics, and generate power at full load during the rest of the time.
Project survey and design is done by Zhejiang Electric Power Design Institute Co. ,Ltd, China Energy Engineering Group.