The 5th China Solar Thermal Electricity Conference, organized by China Solar Thermal Alliance was successfully closed on August 22, 2019 in Hangzhou China. During the conference, Mr. Zhang lei from Royal Tech CSP Company said that 100MW Urat parabolic trough power plant construction goes well. He also shared the latest construction site photos with the participants.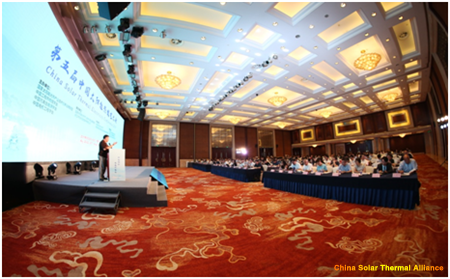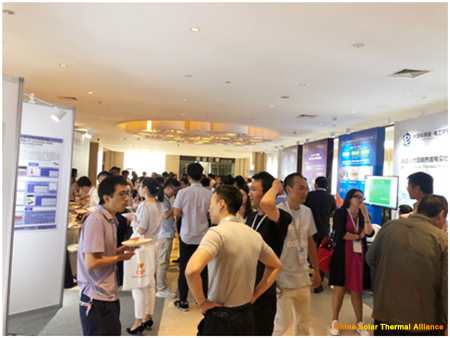 Royal Tech CSP Company is the solar field technology integrator. The plant situated in Urat, Inner Mongolia, northern China, with a capacity of 100MW. It covers an area of 7500mu (1mu equals about to 667sq meters), with 375 loops of EuroTrough collectors and 10h thermal storage system. China Shipbuilding New Power Co., Ltd (shorted as CSNP) as the EPC contractor is building this largest Parabolic Trough Power Plant in China.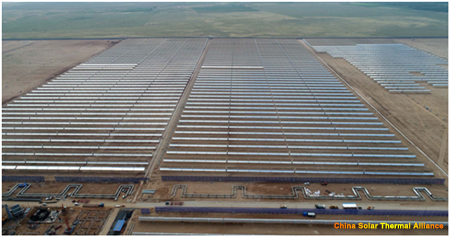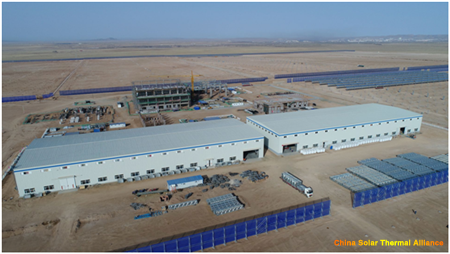 Up to now, 165 loops have been installed, the oil pipelines installation have completed 88%, and the steam turbine has been installed and under commission. After operation, the plant is expected to generate electricity 350GWh annually.