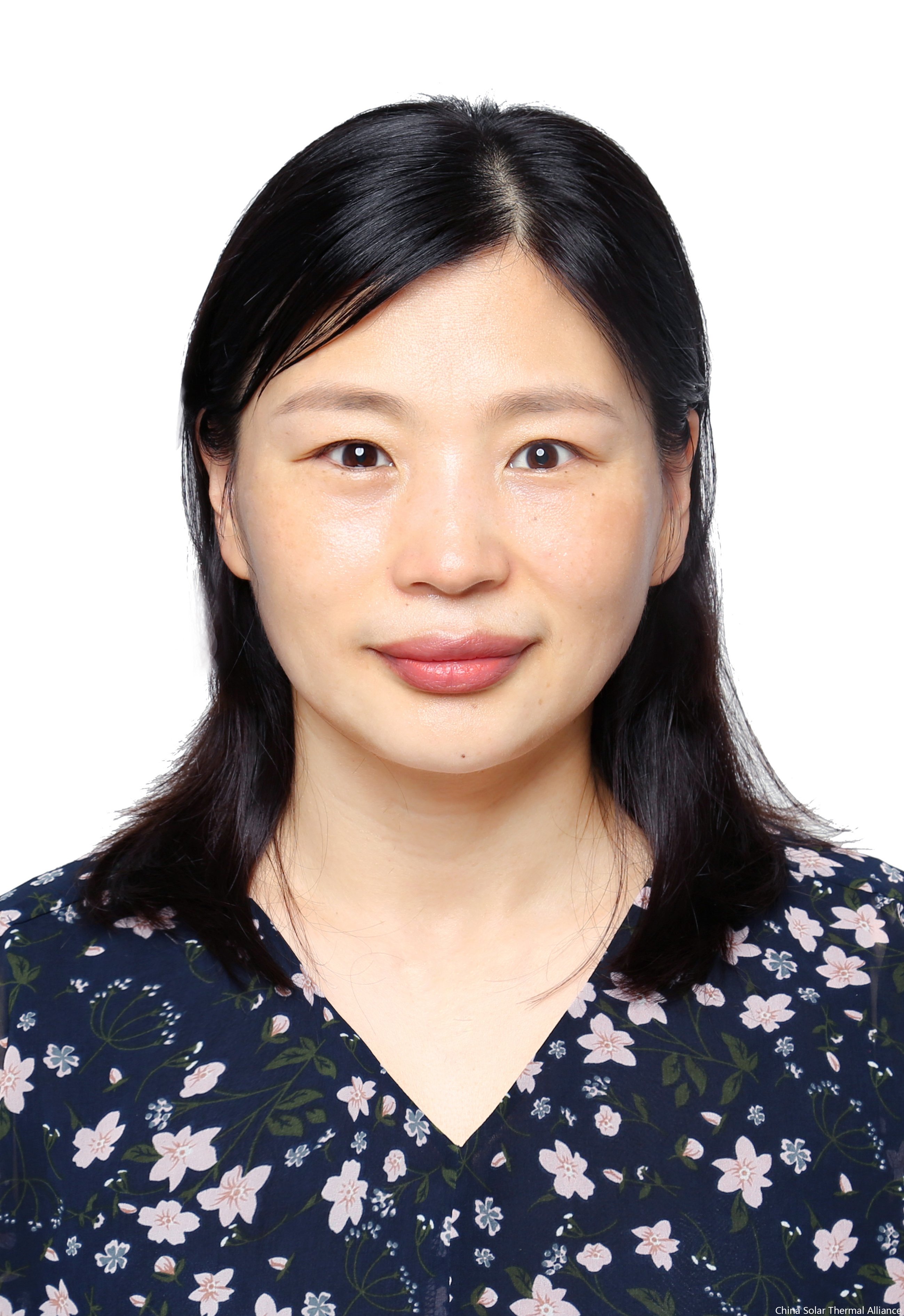 Du Fengli, she has been engaged in solar thermal energy utilization field for 13 years.
From 2006 to 2015, she had been working in Dr. Wang Zhifeng's Group of Institute of Electrical Engineering Chinese Academy of Sciences (IEECAS), mainly on CSP technology, industry development tracking and strategy research, international cooperation.
She participated in the "11th Five-Year Plan" Key Project of "863 Solar Thermal Power Generation Technology and System Demonstration", EU Framework Programme No. 6, China-US Large-scale Renewable Energy Power Generation Technology Development Consulting Project, ADB Solar Thermal Power Generation Assistance Program, Himin Solar-thermal Industry Development Planning (2012-2020), IEECAS-France Electricity Company Solar Thermal Power Generation Project, etc. She was once responsible for drafting the applications for a number of international science and technology cooperation projects, and participated as a core member in writing the "12th Five-year Plan" Strategic Research Planning in Renewable Energy Sector, Energy Technology Development Guidelines of National Energy Administration, China's Energy Medium and Long-term Development Strategy Research, Solar Energy Utilization Industry Project of Beijing, "13th Five-year Plan" Research Report on Key Areas of International Scientific and Technological Cooperation, 24th Winter Olympics Energy Planning Proposal (Zero Carbon Emission Smart Energy Town Planning Research Report), etc. She has translated a large number of technical materials, including International Energy Agency Solar Thermal Technology Roadmap, and published articles about solar thermal in journals at home and abroad. She has also been involved in compiling China Strategic Emerging Industry Development Report 2014, Ten years, China's Research and Development of Strategic Emerging Industries (Solar Energy), China Power Encyclopedias, and other books
Since August 2015, Du Fengli has been dedicated to management organization and coordination in China National Solar Thermal Alliance. Currently, there are 74 members in the alliance, covering almost the whole industrial chain of solar thermal power generation.
Background information:
September 1999—June 2003: China University of Petroleum (East China), Double Bachelor's Degrees (English & Law).
September 2003—June 2006, China University of Petroleum (East China), Master of English Literature.
April 2006—July 2015, Assistant Director of Joint Laboratory of Himin Solar Energy - Institute of Electrical Engineering of Chinese Academy of Sciences.
During the work period in Joint Laboratory of Himin Solar Energy - Institute of Electrical Engineering of Chinese Academy of Sciences, she has been sent to many other places for working or learning:
October 2007—May 2008, study in Himin Solar Energy Water Heater Engineering Center
March 2010—September 2010, study in R&D Department of Industrial Securities Co., LTD
August 2012—July 2013, Huanggang Municipal Development and Reform Commission, Member of the Party Group, Deputy Director
August 2015—March 2017, Deputy Secretary General of China National Solar Thermal Alliance
March 2017—now, Secretary General of China National Solar Thermal Alliance
April 2019—now, Secretarty General of Solar Thermal Power Committee of China Renewable Energy Society